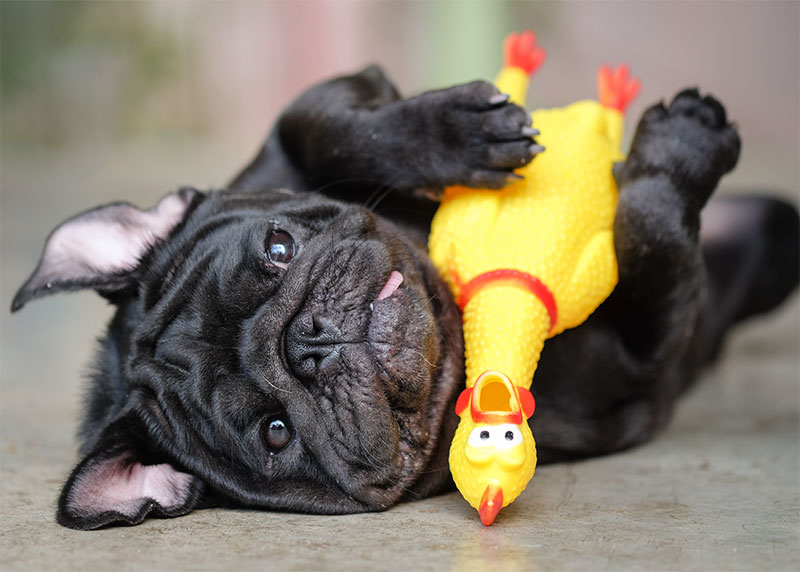 How to Choose the Best Toys and Treats for Your Pet This Christmas
December is
National Safe Toys and Gifts Month
, a month when we encourage our clients to focus on choosing safe toys and gifts for their pets this Christmas. While your pet might be able to play with just about anything they find and be interested in snacking on food scraps, random objects and treats that aren't made specifically for pets can be dangerous. They can be toxic, poisonous, present choking hazards, or even harm or block your pet's internal digestive system.
To help you make the holiday season fun for your furry friends, consider the following tips on choosing safe gifts and treats for your pets this season.
5 Tips for Choosing Safe Toys and Treats for Pets
1. Size, Age, and Species Appropriate
The toys you select for your pet should be designed to meet your pet's needs and stand up to their strength. For example, toys that are too small or not sturdy enough could be easily swallowed or destroyed by a larger pet. Toys that are made for cats are not always appropriate for a dog to play with. Tough teething chews are great for puppies but older dogs might not enjoy them quite as much.
2. Consider How Your Pet Uses Stuffed Toys
Stuffed toys can provide comfort to pets who carry them around as security objects. They can also be used as a way for your pet to satisfy their prey drive. If your pet prefers to shake and chew stuffed toys, be sure to choose ones that are sturdy and appropriately sized for your pet.
3. Always Supervise Rawhide Chewing
Rawhide chews can be dangerous for pets. They're not easily digested and can cause blockages in the digestive system. Always supervise your pet with rawhide chews and check with your veterinarian before giving them to your pet.
4. Supervise Tug-o-War Ropes
Toys that feature ropes can be a lot of fun for pets, and tug-o-war is a great game to play with a well-trained dog. However, the ropes can fray and are not safe for pets to ingest.
5. Choose Stimulating Toys
Some toys stimulate pets' brains and satisfy their instincts. Hide treats in a snuffle mat or puzzle toy. See SNIFFiz SmellyMatty Snuffle Mat for Dogs and help to enrich your pup through these interactive activities.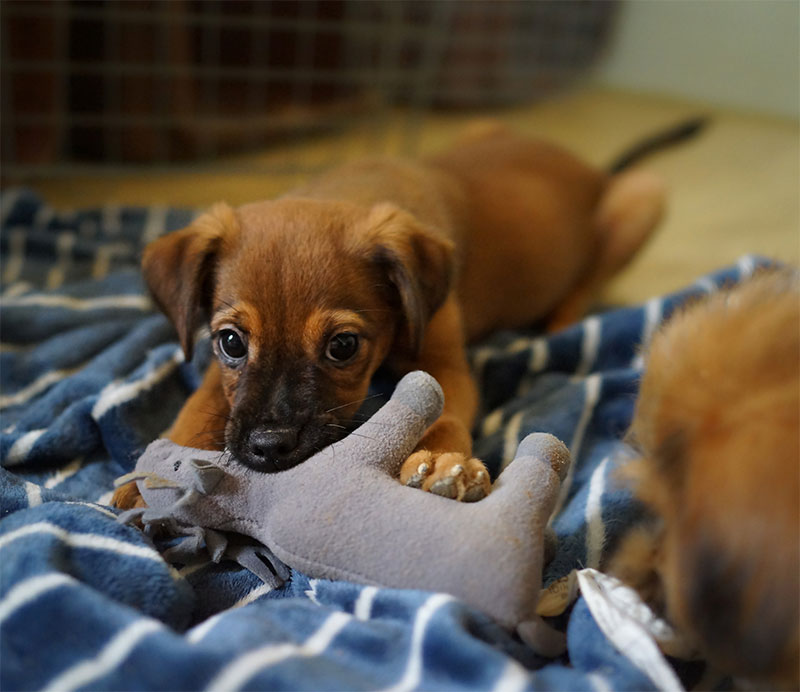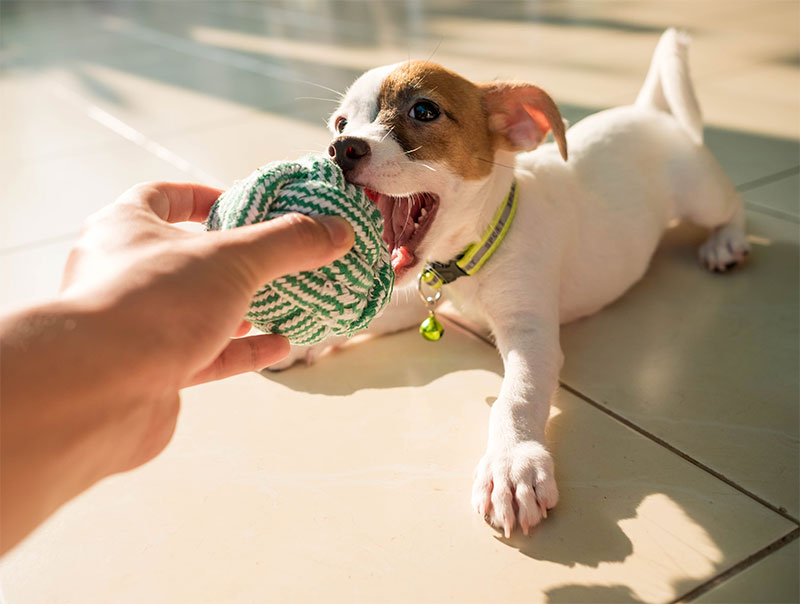 Ask a Tucson Veterinarian
If you aren't sure which kinds of toys and treats are appropriate for your pet, we welcome you to schedule an appointment with a veterinarian at
Adobe Veterinary Center
. We can help you select the best toys to meet your pet's instincts and needs while also selecting treats that are appropriate for your pet's dietary needs.