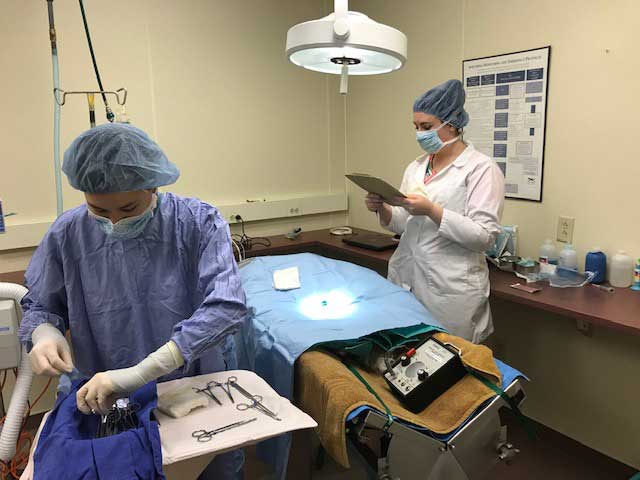 At Adobe Veterinary Center, we strive to make the pet surgery process as safe and stress-free as possible for both you and your animal companion. We ensure pet owners are well-informed every step of the way, and our surgical team take's every surgery seriously, whether your cat or dog requires a non-urgent procedure, such as a spay or neuter, or an emergency necessary surgery. When the time comes for your pet to undergo a surgical procedure, you can feel confident in the experience, training, and precision of Adobe Veterinary Center's team of surgery team.
What Happens Before Surgery?
Before your pet actually has surgery, we first perform a thorough physical examination and run laboratory blood tests to make sure your pet is healthy enough to undergo the surgical procedure. We also evaluate the safest possible method for your pet's procedure, being sure to select the most advanced, least invasive surgical method possible to minimize risk, your pet's pain, and recovery time.
Prior to surgery, our veterinarian will meet with you to make sure you have a complete understanding of the procedure your pet is having, the steps you will need to take to prepare your pet for surgery, and what you should expect following surgery.
Before your pet's procedure, we also outline, in advance, an individualized plan for your pet's surgical recovery and pain management following surgery. This way we will be prepared to keep your pet comfortable from the moment he or she enters our animal hospital, until the moment your cat or dog is completely healed.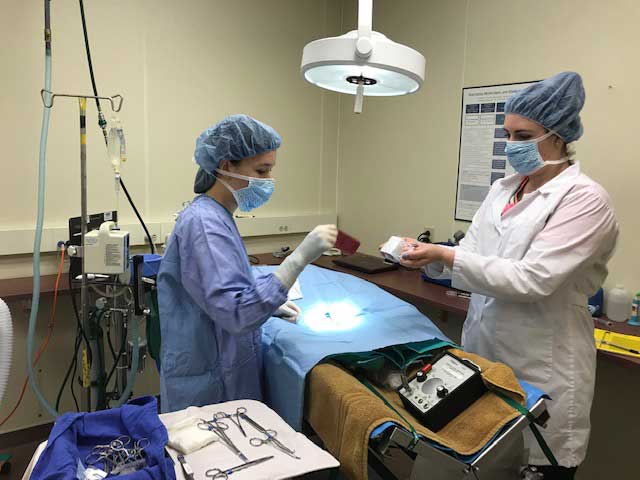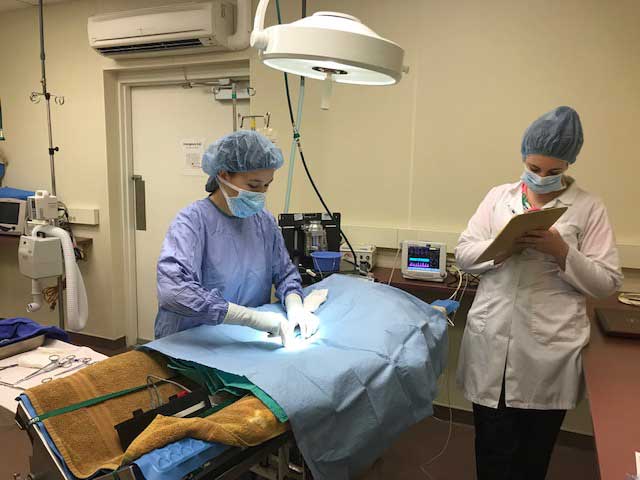 What to Expect During Surgery
During your pet's procedure, our surgical team will work with precision and accuracy, monitoring your pet's vital signs the entire time. Our surgical team stays with your pet from admittance, through their entire procedure until discharge.
What to Expect After Your Pet's Surgery
Following your pet's surgery, we will notify you of your pet's status as soon as possible. After the procedure, your pet will return home with special care instructions and medications the same day.
Small Animal Surgery with Adobe Veterinary Center
At Adobe Veterinary Center, our team of veterinary surgical team is trained and experienced using the safest and most advanced surgical techniques available. We are fully equipped to provide a variety of surgeries for cats and dogs, including: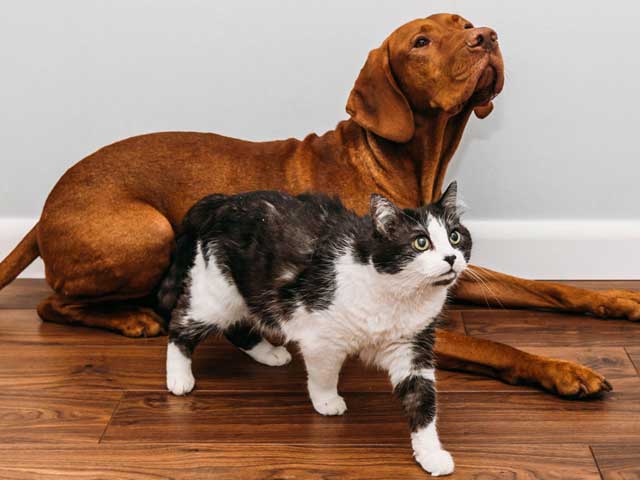 When your pet is with our team, you can rest easy knowing he or she is in skilled, loving hands. Throughout your pet's procedure, your cat or dog will receive gentle care and loving attention to ensure a safe, stress-free process and a quick recovery.
To learn more about small animal surgery with Adobe Veterinary Center or to learn more about your pet's upcoming procedure, we welcome you to contact our clinic at
(520) 546-8387