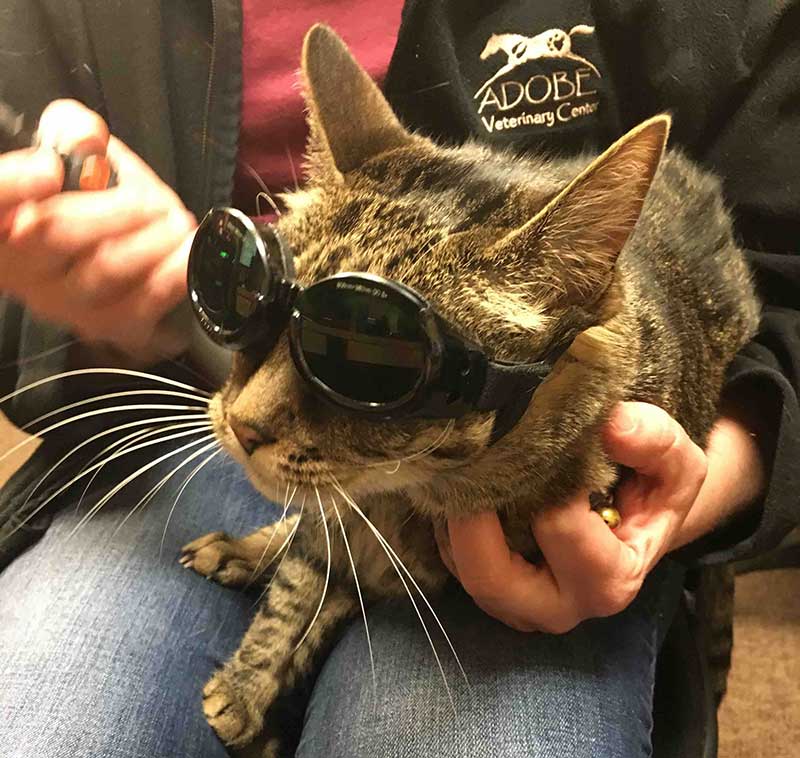 Dog & Cat Companion Laser Therapy
Painless, Non-Invasive Treatment
Adobe Vet Center is happy to share that our veterinarians offer cat laser therapy and dog laser therapy with the industry-leading Companion Therapy Laser. Laser therapy effectively treats both chronic and acute conditions, along with post-surgical pain and inflammation. In fact, since its FDA approval in 2003, Class IV Laser therapy has become the standard of care when dealing with many musculoskeletal injuries.
Benefits of Laser Therapy
Laser therapy is painless and involves virtually no negative side effects. Laser therapy stimulates the natural healing process on the cellular level. Highly concentrated beams of light are used to elicit a photochemical response in the damaged or dysfunctional tissue. Rehabilitation goals for pets often include improving function and mobility, so they can get on with the fun side of life.
Laser therapy is known to:
Laser therapy also reduces the formation of scar tissue during recovery. It is a drug-free, surgery-free therapy technique that provides scientifically tangible benefits to your pets.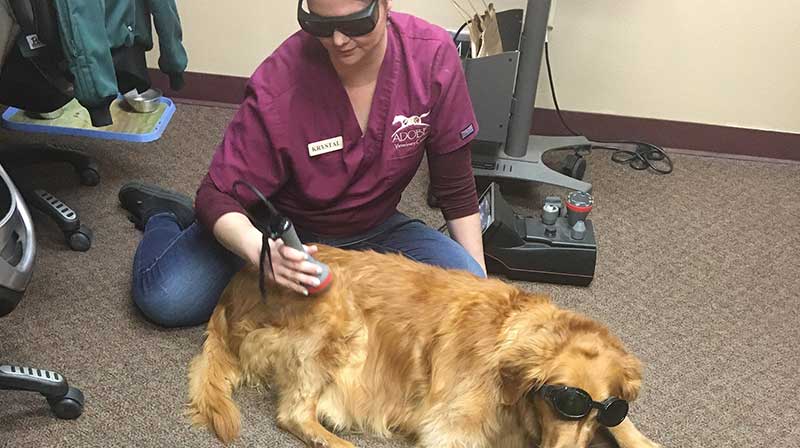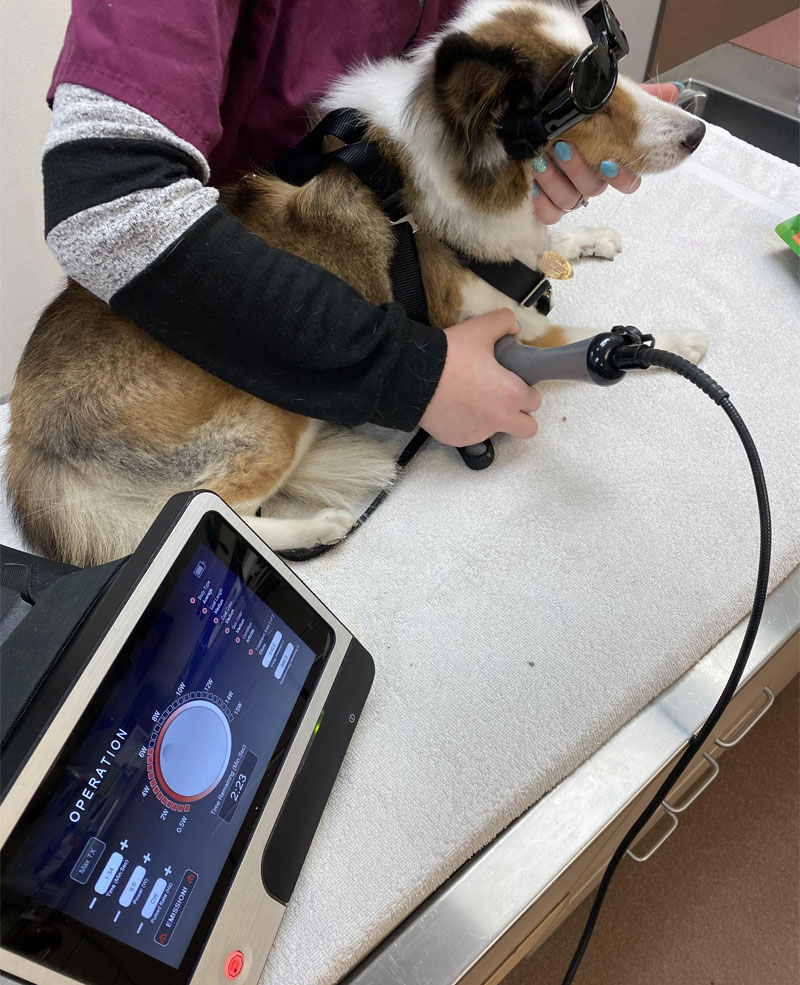 How Often Should I Bring my Pet in for Treatment?
Our small animal veterinary team will determine the frequency of treatments your pet needs to facilitate healing and/or pain management. Acute conditions may require daily treatment until the pain is properly managed, and it is clear the damaged tissues have begun to heal. Patients with chronic conditions may require two to three treatments per week until sufficient improvement can be seen.
What Does a Typical Course of Treatment Look Like?
Laser therapy treatments are customized to account for the nature of your pet's condition. It is common to see positive results after the first treatment, thanks to reduced swelling and the associated pain. However, pets living with chronic conditions may need up to six treatments before they are ready to taper to a maintenance protocol.
Find Out if Laser Therapy is Right for Your Pet
The small animal vet team at Adobe Veterinary Center proudly offers cat laser therapy and dog laser therapy. Laser therapy provides an alternative to surgery and prescription drugs for some animals. For others, laser therapy works by stimulating healing after surgical intervention. Combining laser therapy with prescription drug treatments is often incredibly effective for many conditions. If you have noticed a change in your pet's behavior or mobility, don't hesitate to call us today at
520-546-8387
.