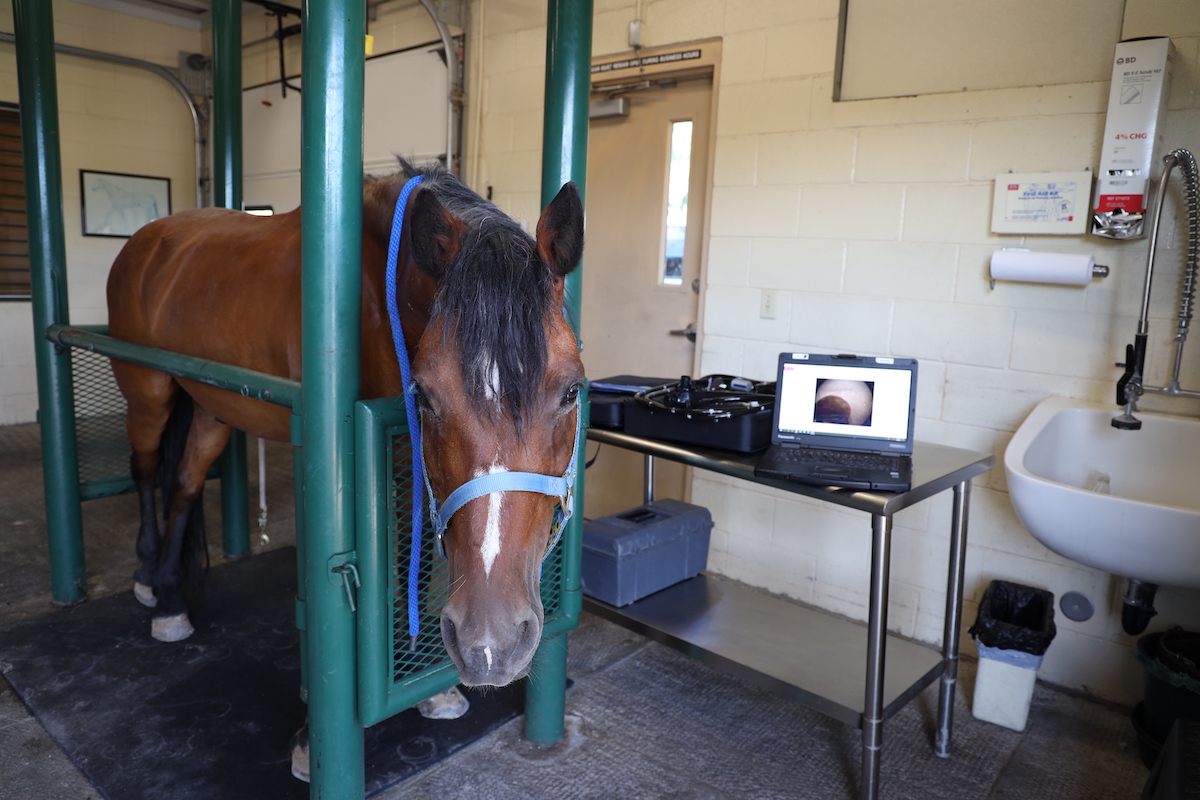 Nutrition is the foundation for all health, which makes it an essential component of your horse's wellness and preventative veterinary care.
Whether a horse has a healthy or a poor diet will greatly determine the horse's health, performance, and appearance. However, understanding the diet that's right for your horse throughout its different stages of life can be difficult without the advice of an equine veterinarian who is experienced in equine nutrition. At Adobe Veterinary Center in Tucson, our equine veterinarians are pleased to provide equine nutrition services in addition to our comprehensive equine veterinary care.
Equine Nutrition Services
Our equine specialists at Adobe Veterinary Center offer a comprehensive list of nutritional services for horses including:
A balanced diet looks a bit different for every horse. Whether you have a growing foal, a healthy adult, an adult with a health concern, an expecting mare, or an aging horse in your care, your animal's nutritional needs will vary throughout their lifetime.
Our veterinarians can recommend a specific diet based on your horse's age, condition, use, health concerns, and individual needs. We'll recommend general feed, portions, nutritional supplements (vitamins and minerals), hydration guidelines, and more to ensure your horse has everything it needs to stay healthy and energetic.
Maintaining a healthy weight is essential to maintaining a healthy horse, and our equine veterinarians will help you determine the diet and exercise regimen designed to prevent obesity and malnutrition while maintaining your horse at a healthy weight.
Metabolism-Related Concerns
Horses can sometimes develop equine metabolic syndrome (EMS) which is characterized by insulin deregulation or the inability to metabolize carbohydrates, obesity (sometimes localized weight gain), and laminitis. Our equine veterinarians can help you identify and diagnose EMS in your horse and provide you with nutritional strategies to manage weight and improve your horse's metabolism.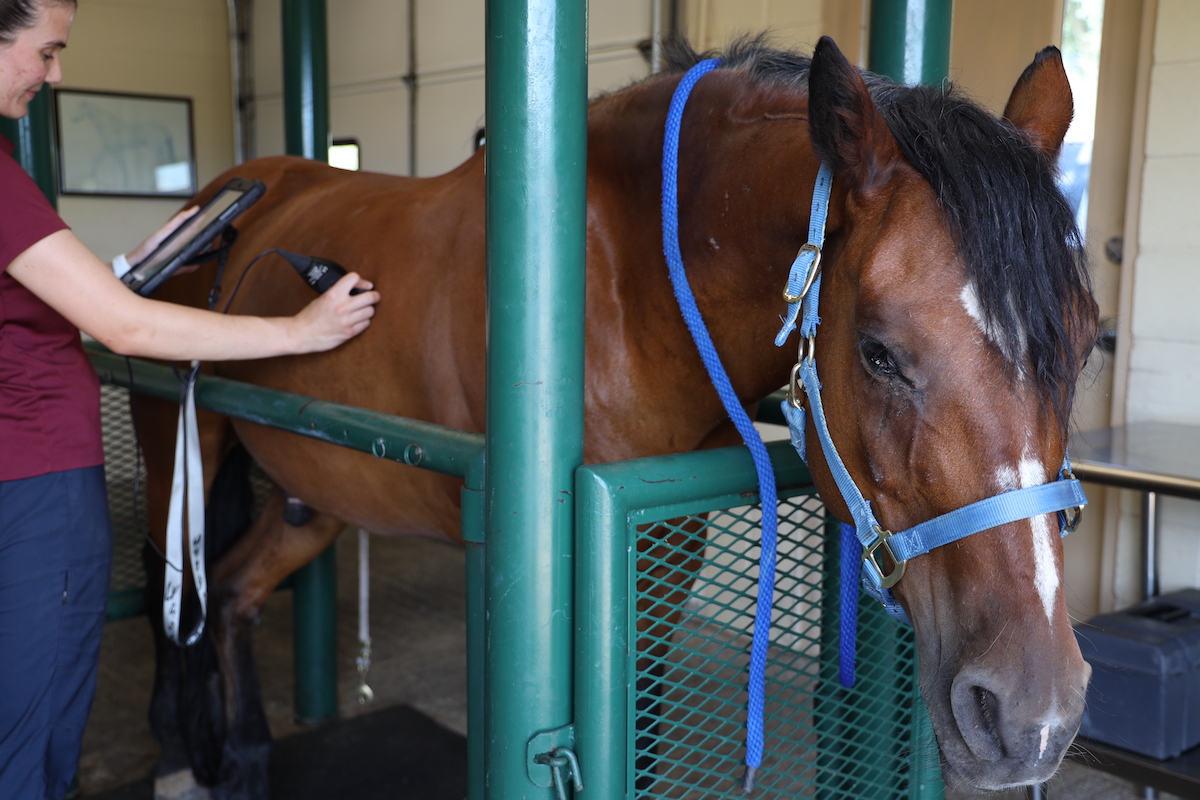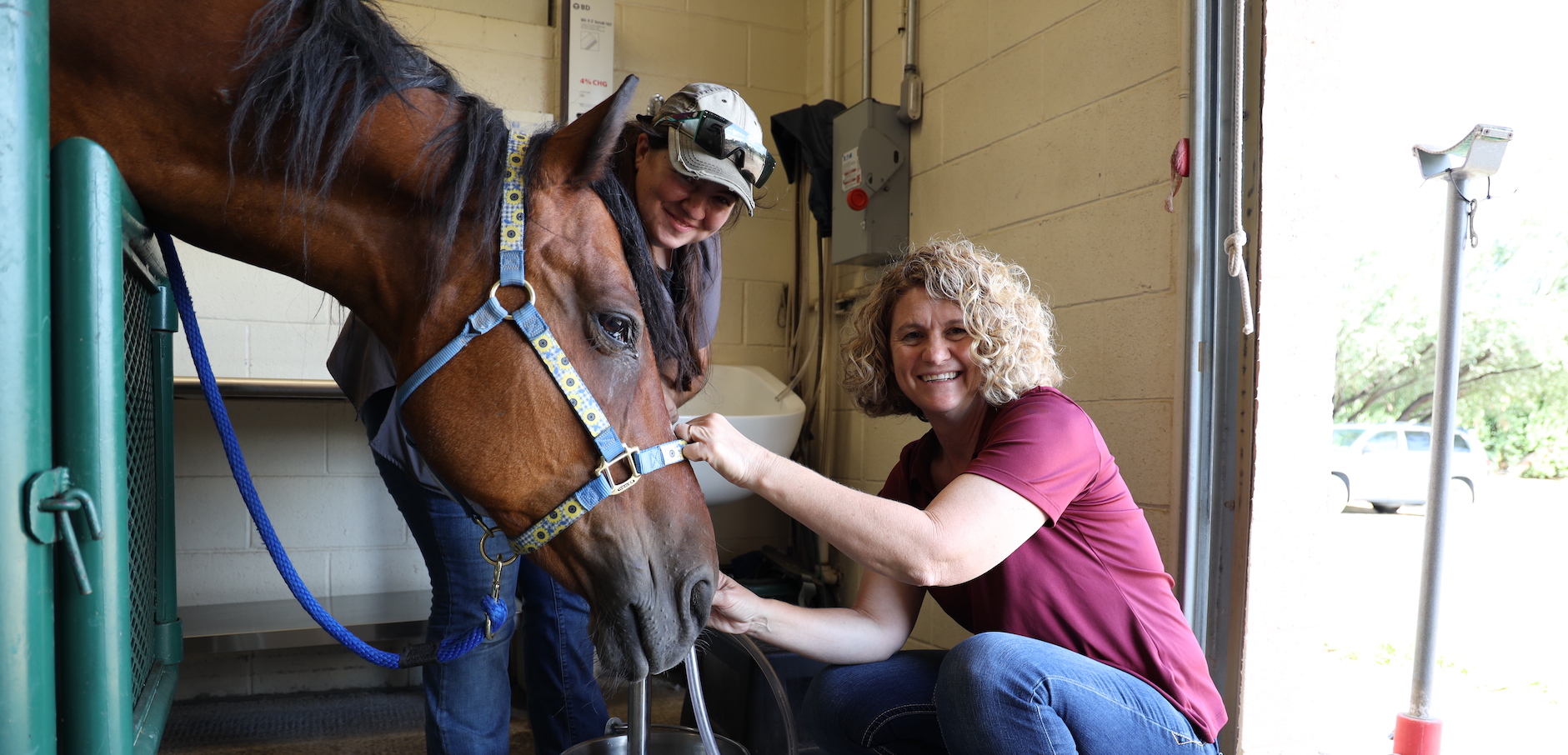 Schedule a Nutrition Appointment With Our Equine Veterinarian in Tucson
Good health begins with a healthy diet, and receiving proper nutrition and the right amount of calories will ensure your horse has everything it needs to achieve optimal wellness.
At Adobe Veterinary Center, our equine veterinarians specialize in helping horse owners provide their horses with balanced, everyday diets that ensure horses receive the proper nutrients to live long and healthy, high-quality, and high-performance lives. To learn more about equine nutrition, equine veterinary care in Tucson, or to schedule an appointment with Adobe Veterinary Center, we welcome you to contact us today.