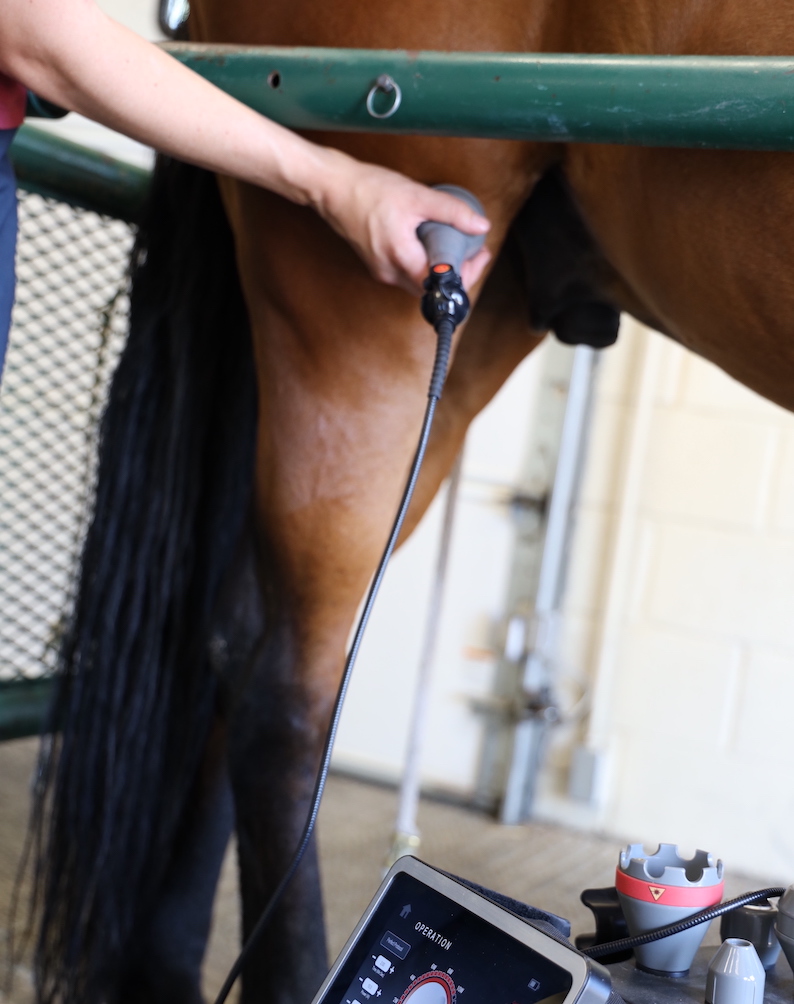 Class IV Equine Therapy Laser treatment outcomes surpass other devices on the market — in less time. Laser therapy uses concentrated light energy to stimulate a photochemical response in damaged or dysfunctional tissue. Multiple treatment applications are available from horse laser therapy.
How Does the Equine Therapy Laser Work?
Light energy penetrates deep into affected tissues, giving the cells the boost of energy they need. When cells are damaged or dysfunctional, cellular waste products build up and are often the underlying cause of inflammation. The energy boost from the therapy laser accelerates healing and growth by speeding up the process by which cells take on nutrients and eliminate waste products. Laser therapy also activates the lymphatic drainage system to help reduce swelling.
Laser therapy relieves pain by blocking pain receptors. Keep in mind that a custom maintenance protocol may be needed for chronic conditions. Therapy lasers increase the formation of new capillaries and speed up healing and wound closure by improving circulation. When healing occurs with the help of laser therapy, there is a reduction in scar tissue formation.
What Are the Top Clinical Uses for Laser Therapy?
Laser therapy, a.k.a. photobiomodulation benefits the equine athlete in numerous ways. Laser therapy is highly effective in treating many common lameness disorders by accelerating recovery time. The use of laser therapy helps horses maintain peak performance by working to prevent athletic injuries.
Complementary rehabilitative physical therapy and pharmacological approaches strengthen and speed up the positive benefits of laser therapy. Hyperbaric oxygen therapy and underwater treadmills allow patients to stay mobile throughout their recovery period. Our large animal veterinary team will discuss options for combining therapies to facilitate the most effective treatment plan for your horse.
The following disorders benefit from the cumulative effect of laser therapy: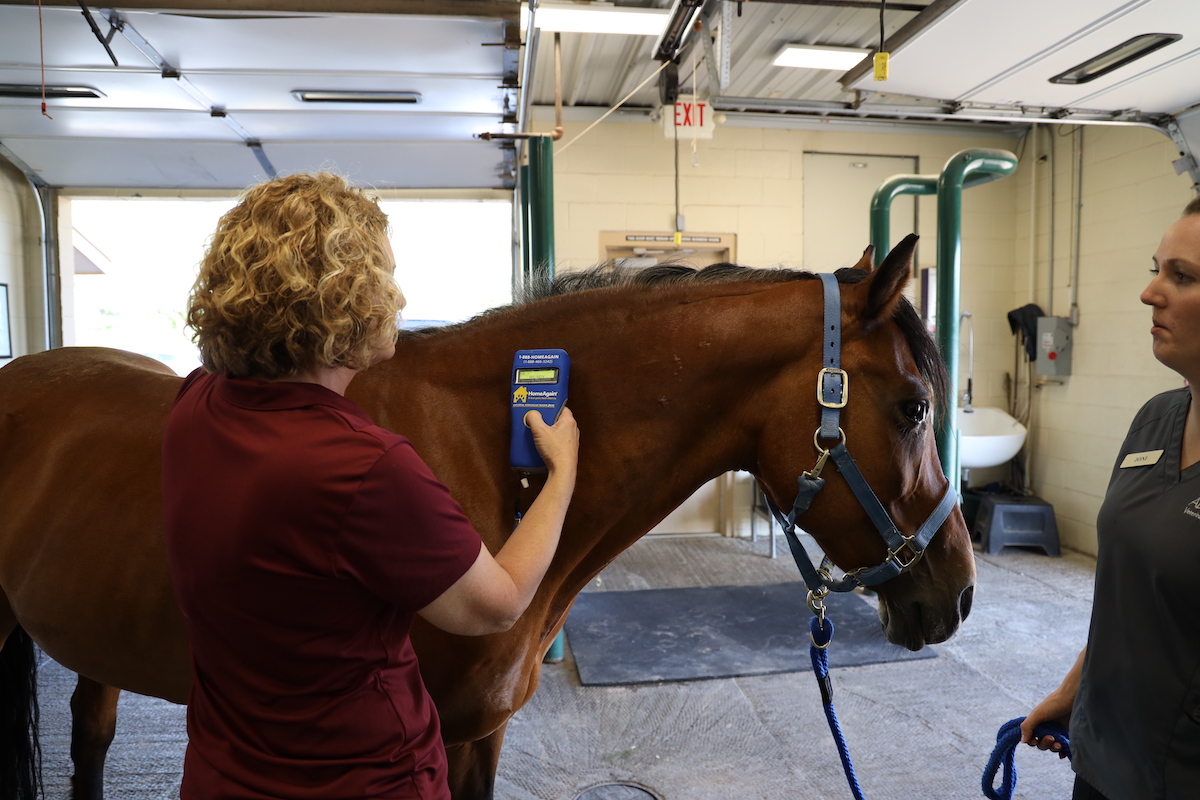 Because it is cumulative, each treatment complements the last. Acute injuries may require daily treatments until your vet determines it is time to taper treatments. Chronic conditions may need several initial treatments before beginning a maintenance protocol. Give us a call at
520-546-8387
to schedule a consultation to determine if equine laser therapy would benefit your equine athletes.