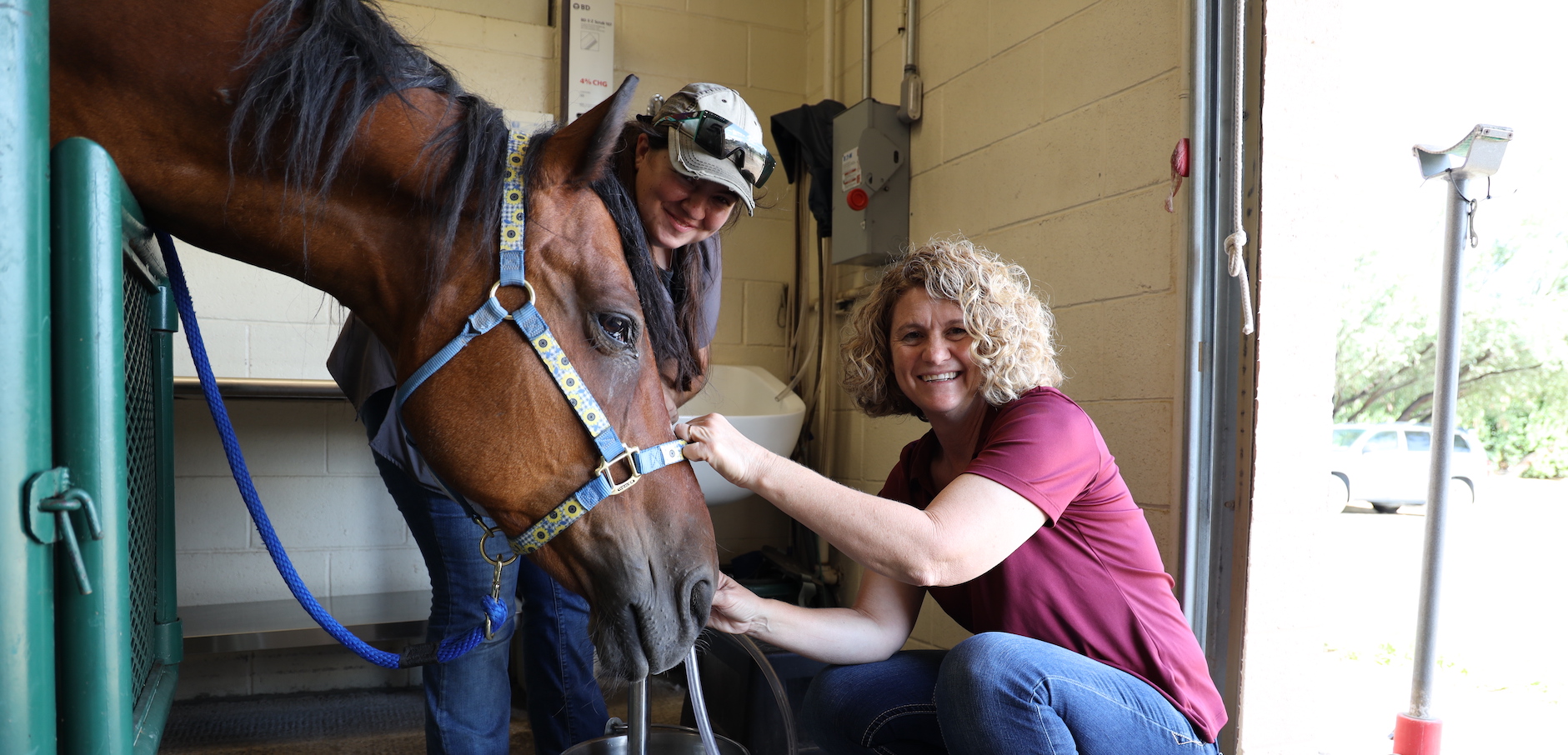 Here at Adobe Veterinary Center, we are proud to offer equine surgery. We are pleased to be able to perform surgeries at our state-of-the-art facility or at your location, including castrations, enucleations, hernia repair, Equine Odontoclastic Tooth Resorption and Hypercementosis (also known as EORTH), and mass removals.
It is our hospital's goal to stay on top of the latest advances in veterinary medicine and anesthesia protocols. We are constantly learning about new surgical techniques so that we can provide the highest quality service possible to you and your horse.
We use the latest and safest anesthesia to ensure your horse has the quickest recovery possible. We also use the best monitors during surgery to keep an even better eye on your horse's vitals.
We will do everything we can to ensure that your horse has a successful surgery. We are also here for you. We know and understand how stressful the whole process can be, so if there is anything we can do to help, just let us know.
If you have any questions about equine surgery, don't hesitate to contact us today at
520-546-8387
.