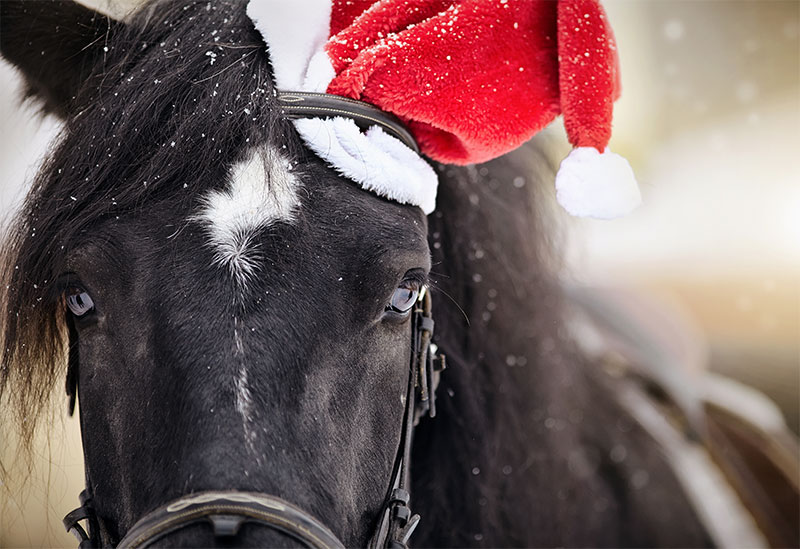 Get Festive With Holiday Treats for Horses
If you have a horse, then you know a horse can be your best friend and an important part of your family. So, why wouldn't you want to celebrate the holidays with your horse, too? While your horse might not fit under the tree to unwrap gifts on Christmas morning, they can appreciate a good holiday treat. Consider including your horse in the holiday festivities with these healthy holiday treats for horses.
Healthy Holiday Horse Treat Recipe – Holiday Cookies for Horses
These treats for horses include special holiday flavors and a variety of ingredients with important health benefits. They're sure to be a hit.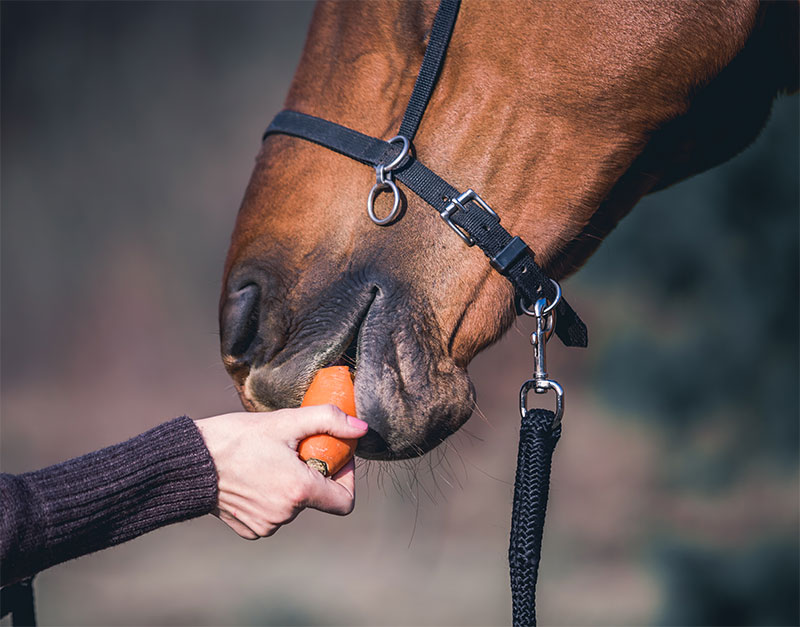 1. Line two cookie sheets with parchment paper and preheat the oven to 350°F.
2. Pureé the carrots and apples in a food processor. Add peppermint oil or chopped mint, cinnamon, carob powder, and sugar if using, and pulse to combine thoroughly.
3. Pour the mixture into a large mixing bowl and slowly fold in the whole oat flour with a wooden spoon or spatula. Continue mixing until well incorporated.
4. Lightly flour a surface for kneading the dough.
5. Divide dough into manageable sections and roll it out into 1/4-inch slabs. Cut out shapes using large cookie cutters and move the shapes onto the lined cookie sheets. Repeat this step until all of the dough has been cut into cookies.
6. Sprinkle the cookies on the trays with dried mint.
7. Bake the cookies for 20 minutes before lowering the oven to 250°F and baking for another 20 minutes.
8. Remove the cookie sheets in order to turn over the cookies. Then place them back in the oven to bake for another 20 minutes.
9. Remove from the oven and transfer to cooling racks. Cool completely before serving.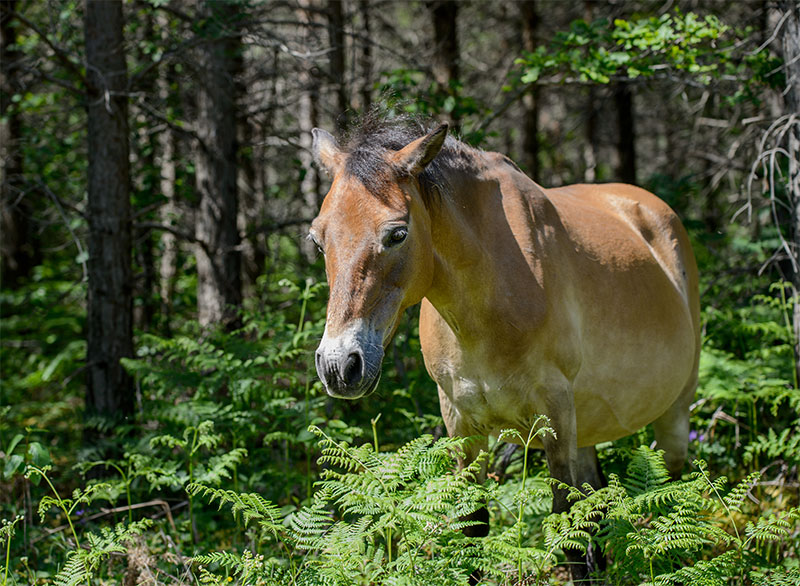 Equine Dietary and Nutritional Counseling With Our Tucson Veterinarians
Whether you're hoping to give your horse a special meal or treat for the holidays or simply wishing to improve their overall health with a better diet and more well-rounded nutrition, our equine veterinarians are here to help. We can work with you to evaluate your horse's condition, activity, level, medical history, and
nutritional needs
to recommend a
personalized diet and nutrition plan
.
To learn more or schedule a consultation with an equine veterinarian in Tucson, we welcome you to
contact
Adobe Veterinary Center today.