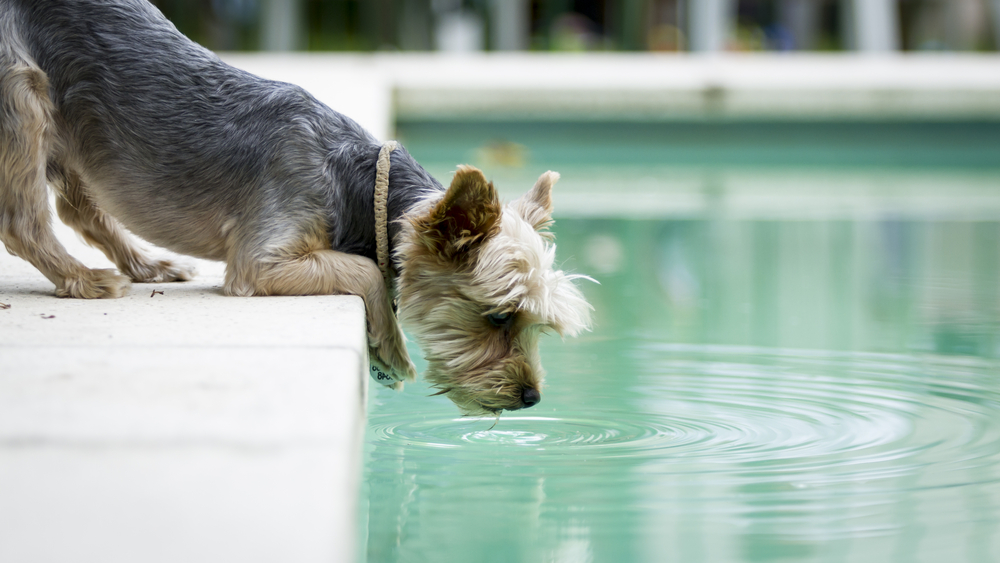 Splash Safely with These Swimming Safety Tips for Dogs
Swimming is one of the best ways for dogs to exercise during the summer. Most dogs love to splash around, and the cooling water reduces their risk of heatstroke and prevents them from burning their paws while running on hot pavement. However, swimming presents some dangers of its own for dogs, and dog owners should take the following precautions to ensure their pets stay safe while splish-splashing.
Water Safety Tips for Dogs
1. Not All Dogs Love Water
Some dogs naturally love water. Others don't like water, and some breeds can't swim at all. Research your dog's breed and start out slowly to determine his preferences before you dive in.
2. Start Shallow and Slow
If you know your dog wants to swim, you should still be cautious. Before letting your dog jump into the middle of a lake or the deep end of your pool, start in a shallow location where your dog can get comfortable and practice his doggy paddle.
3. Provide Extra Buoyancy
If you take your dog out on a rafting adventure or a long day of water play, consider bringing a doggy life vest to help him stay afloat. Be sure to purchase the right size for your dog and secure it properly. Never leave your pup unattended while wearing a life vest.
Whether you make a trip to the ocean, visit a river or lake, or swim in the pool, be sure to rinse your dog with clean water afterward. Swimming can lead to harmful chemical, salt, fungal, or bacterial buildup in a dog's fur.
Provide plenty of clean drinking water. It can be dangerous for dogs to ingest chlorine or salt in a pool.
Cool water will help regulate a dog's body temperature, but they can still get heat stroke in hot weather. Keep an eye on their behavior.
Blue-green algae grow in warm freshwater and produce extremely dangerous toxins. Don't let dogs swim any place where these algae could be growing.
Train your dog how to get out of the pool on his own.
More Summer Pet Safety with Adobe Veterinary Center
Keep your pets safe this summer – schedule a wellness appointment at Tucson's Adobe Veterinary Center. We'll make sure pets are safe with summer wellness services that include everything from microchipping pets to safeguarding them from warm-weather parasites.