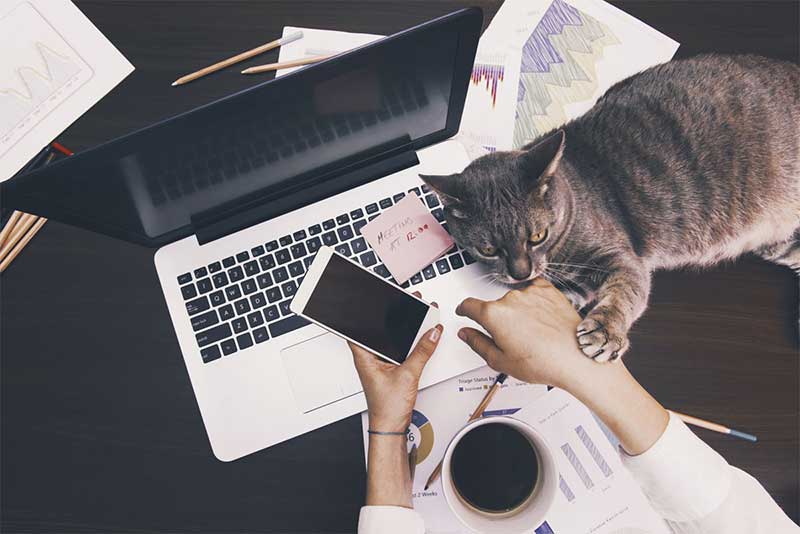 Answering Your Questions about Novel Coronavirus and Your Pets
Upon releasing their latest guidelines
(15 Days to Slow the Spread)
, the White House has called upon every person in the United States to do their part in halting the transmission of the highly contagious Novel Coronavirus (COVID-19). With restaurants and other businesses temporarily closing, students being sent home from school, and people practicing social distancing, many pet owners are wondering what the Novel Coronavirus means for their pets — apart from causing unprecedented levels of daytime belly rubs and sofa snuggling.
While we have yet to receive much concrete information about animals and COVID-19, the AVMA has released some information and guidelines for pet owners and veterinarians alike.
Can My Pet Contract or Transmit Novel Coronavirus?
There is currently no evidence that our pets (cats, dogs, horses, cows, and ruminants) can either contract or transmit the Novel Coronavirus responsible for the current pandemic. There are species-specific versions of Coronavirus that affect dogs, cats, and horses, but these specific diseases are not communicable to humans.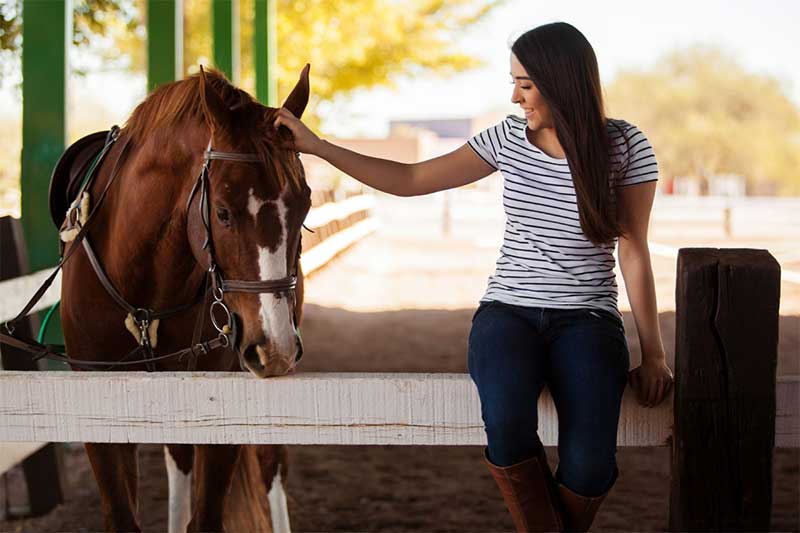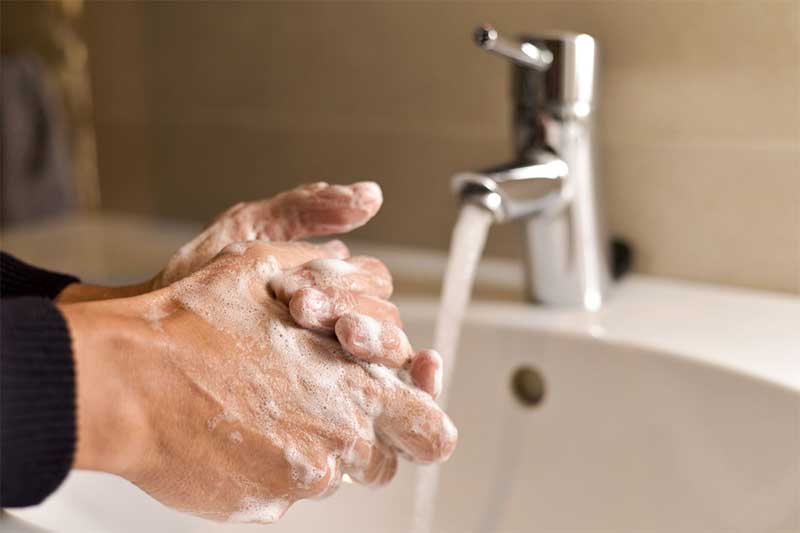 How to Keep Your Pets Healthy and Safe During the Pandemic
Although there's not yet any evidence that COVID-19 can affect pets, the AVMA is currently recommending that pet owners still take certain precautions with their animals until more is understood about the virus.
As a pet owner, you should have a plan in place for your pets' care in the event you fall ill. This plan might simply mean being prepared to self-quarantine with enough supplies for your pet(s), too. Experts are also advising pet owners to limit their pets' interactions with animals and humans living outside the household. It's smart to remember that the Novel Coronavirus can live on surfaces for a period of time, so if an infected person comes into contact with one of your animals, you could potentially pick up the virus from your pet's fur.
Since there are plenty of other diseases that we already know can be transmitted between people and their pets, the AVMA always recommends using proper hygiene when interacting with your animals. Be sure to wash your hands before and after play to prevent getting your pets sick or getting sick because of your pets.
Request a Car-Side Care Appointment
Whether you're a member of a high-risk group, live with someone who is, or simply wish to navigate the COVID-19 pandemic cautiously, you don't have to cancel your pet's veterinary appointment with Adobe Veterinary Center. We're taking extra precautions inside our veterinary clinic and have increased our sanitation efforts. We're also offering car-side veterinary appointments for all our Tucson pet patients. With a car-side appointment, you can simply drive up, notify the receptionist and wait for a technician to come get your pet. The veterinarian will call you with their findings and recommendations. The technician will bring your pet back to your car with any medications and instructions. If you are ill, we request that you reschedule your pet's appointment for a later date. For more information about staying safe and obtaining veterinary care for your pet during the Novel Coronavirus upheaval, we welcome you to contact our office today.