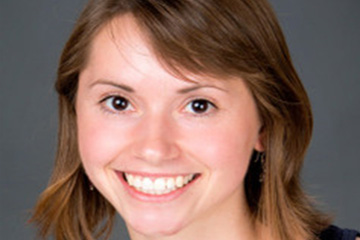 Introducing…Dr. Claire Hans
Dr. Claire Hans grew up in the Midwest, raised along with her three brothers, one sister, and various Boxers. She received her Bachelor of Science in Biochemistry from University of Wisconsin-Madison and gained experience with animals as a veterinary assistant, milking dairy cows, in research, and with wildlife rehabilitation.
Dr. Hans graduated from the University of Wisconsin's School of Veterinary Medicine in 2014. She moved to Tucson the summer after graduation and joined Adobe Veterinary Center. She looks forward to enjoying sunny Arizona with her husband, Joel, their dog, Pretzel, and their cat, Apricot. She is most excited about being able to run outdoors year-round and hiking in the nearby national parks.
Dr. Hans' professional interests include dermatology, dentistry, gastrointestinal medicine, and ophthalmology.