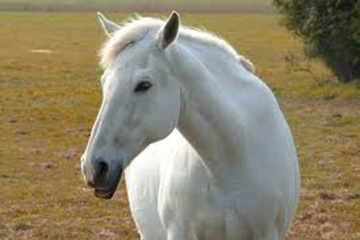 Emergency Preparedness: Important Tips for Horse Owners
In the event of the potential flooding over the next couple of days, we at Adobe Veterinary Center know how important it is for you as a horse owner to have pre-planned actions and proper information to make rapid decisions that may save your horse's and even your own life.
Prepare an emergency kit for a minimum of 72-hour care, which include:
Talk with a neighbor or friend and make arrangements to check on each other after a disaster. Tell one another if you are evacuating and to where, so authorities will know. Buddies may agree to pool resources, such as generators, water tanks, trailers, etc. Permanently identify each horse by tattoo, microchip, brand, tag, photographs (front, rear, left and right side) and/or drawing. If disaster strikes before you can do this, paint or etch hooves, use neck or pastern bands, or paint your telephone number or last four digits of SSN on the side of the animal.
When disaster strikes, remain calm and follow your plan! Remember it is vital to be able to leave early in any mandatory evacuation to avoid getting stalled in traffic and create unnecessary hardships.
BE PREPARED TO IDENTIFY AND DOCUMENT OWNERSHIP WHEN CLAIMING LOST HORSES.
Listen to the emergency alert system (EAS) for information about locating lost animals.
Call us with any questions or concerns. We will remain available 24/7.
Adobe Veterinary Center (520) 546-8387